Joel and I thought you would be encouraged to hear from two Northern Bible College graduates. These messages are unexpected assurance that the investment we are making to train young people to reach Tanzania for Jesus, is paying off.
Dear Brother Joel and Mama Sally:
"Praise the Lord Jesus! …my name is Pastor Ibrahim Ngatait from Arusha,Tanzania. I grew up in Ngaramtoni and was a student at Northern Bible College, AKA Arusha Bible College. I graduated with my Diploma course on 9/11/2021. I would like to take this opportunity to thank African Moons for helping me to pay my fees when I was attending the College. God blessed you with a generous heart and may God increase your ministry so that you can be a blessing to many more people." Genesis 12: 2 – Pastor Ibrahim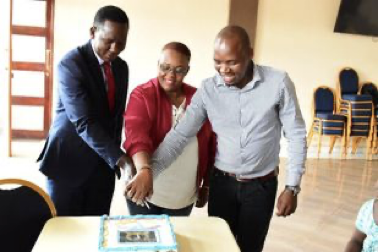 And then we received this unexpected message from Jeremiah.
"Greetings of love through Christ Jesus.
This is pastor Jeremiah from Arusha, Tanzania; I remember when I was a student at Northern Bible College, you gave us testimony on how your father worked hard to establish the work of mission in our country. The testimony was powerful and touching, you really encouraged me to have more efforts as far as the work of the Lord's Gospel is concerned. God bless you." Jeremiah
We are minded of the investments you have made to African Moons. These two graduates are examples and trusted results that we are training men & women to reach Tanzania with the Gospel.
"My friend, your love has made me happy and has greatly encouraged me. It has also cheered the hearts of God's people." Philemon 1:7 Contemporary English Version
The day we decided to obey God and establish African Moons to build the first dormitory was a landmark day for us. We had no funds, no construction expertise, but we had God's confirmation that He would be with us. One early morning, after we took this leap of faith, the Holy Spirit led us to this Word from the Father.
"Be strong and courageous, and act: do not fear nor be dismayed for the LORD GOD is with you. He will not fail you nor forsake you until all the work for the service of the house of the  LORD is finished."  I Chronicles 28:20 TLB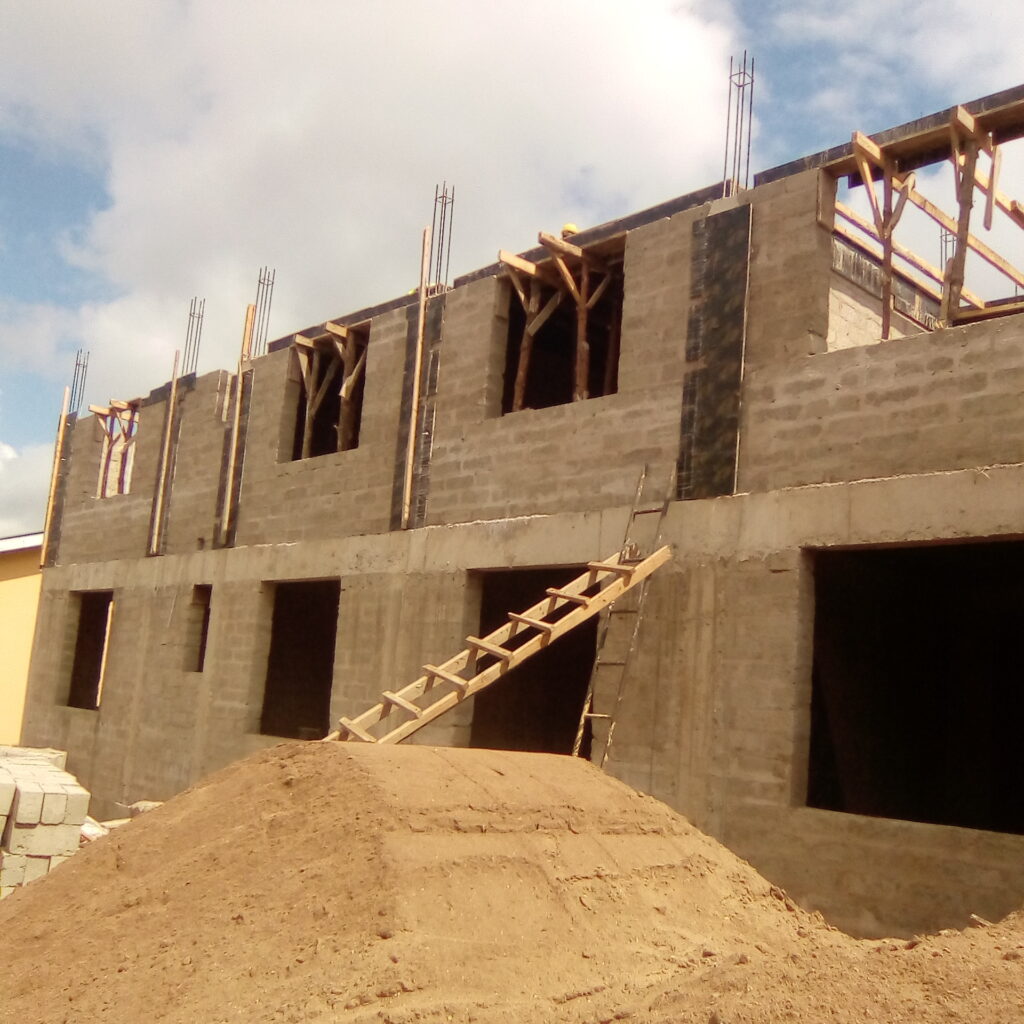 These pictures show the second floor walls in place. Next will be the formwork, laying the steel and marine board. Then the pouring of the slab will take place; that will be another grueling day of non-stop labor.
Joel returns to Arusha in June as the second floor is finished and the third-floor construction gets underway. Also, we must begin to price the materials for the finishing of the interior. This will include the doors, toilets, sinks and hardware.
As we close, we know that many of you are dealing with various needs, and we are praying for you. Thank you for your determined faithfulness to pray and give to African Moons.
Tanzania for Jesus!
Joel & Sally