"Now faith is the substance of things hoped for, the evidence of things not seen. For by it the elders obtained a good testimony. By faith we understand that the worlds were framed by the word of God, so that the things which are seen were not made of things which are visible."
Hebrews 11:1
Fifteen years ago you joined African Moons to take a GIANT MOUNTAIN by faith. Your involvement has helped equip our beloved Tanzanians who are taking the Gospel to Tanzania and beyond. Since 2008 miraculous achievements for God's Kingdom have been accomplished.
NORTHERN BIBLE COLLEGE
• First Dormitory completed and dedicated in 2015
• Second Dormitory – building structure completed
• Sixty Annual Scholarships to date for Northern Bible College students, $400 per student
• Campus WIFI – Internet Tower plus $1104 annually for campus WIFI
• Kitchen Improvements
• Computer Lab – Dell computers with internet access, printer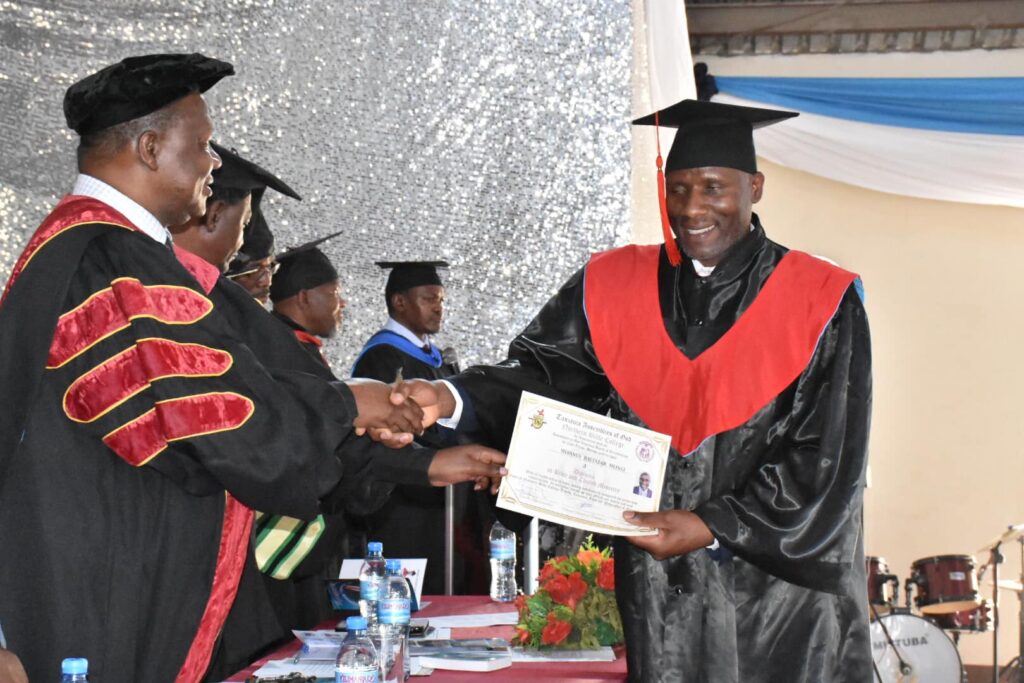 SHALOM CENTRE ORPHANAGE – TRAINING CENTRE
• Annual Feeding Program $12,000.00
• School Scholarships -59 Annual paid scholarships for Primary students up to University Level, total of $18,839.30.
• Christmas in a Backpack – includes school supplies, clothing, personal hygiene items, school shoes, $20,000 annually.
• Special Events such as Holiday Parties, Community Outreaches for Fund Raising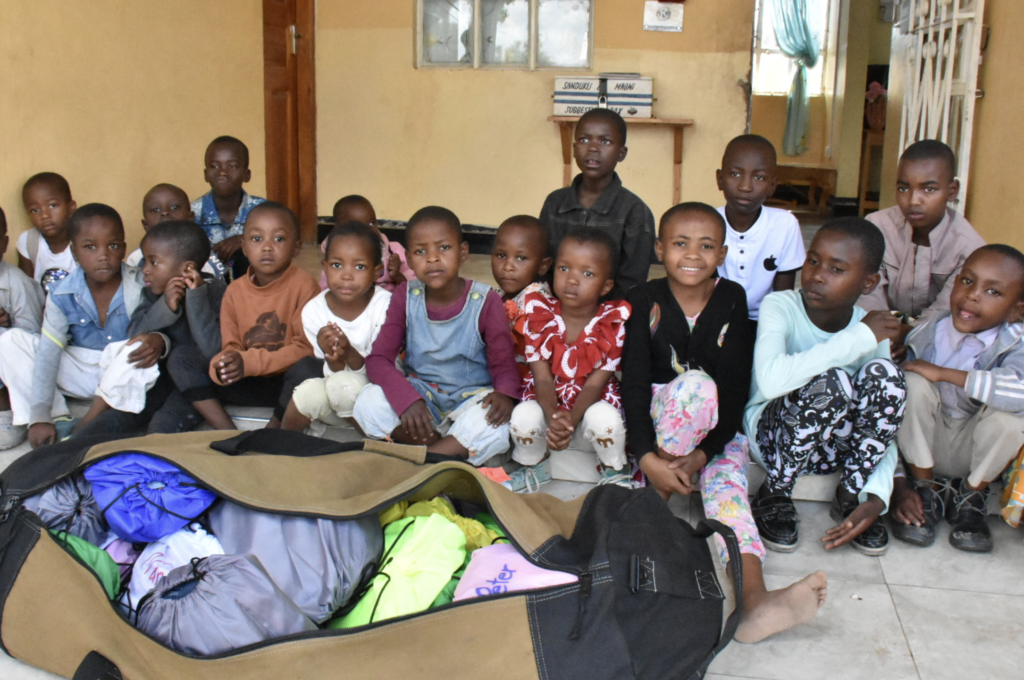 11th Annual African Moons Golf Tournament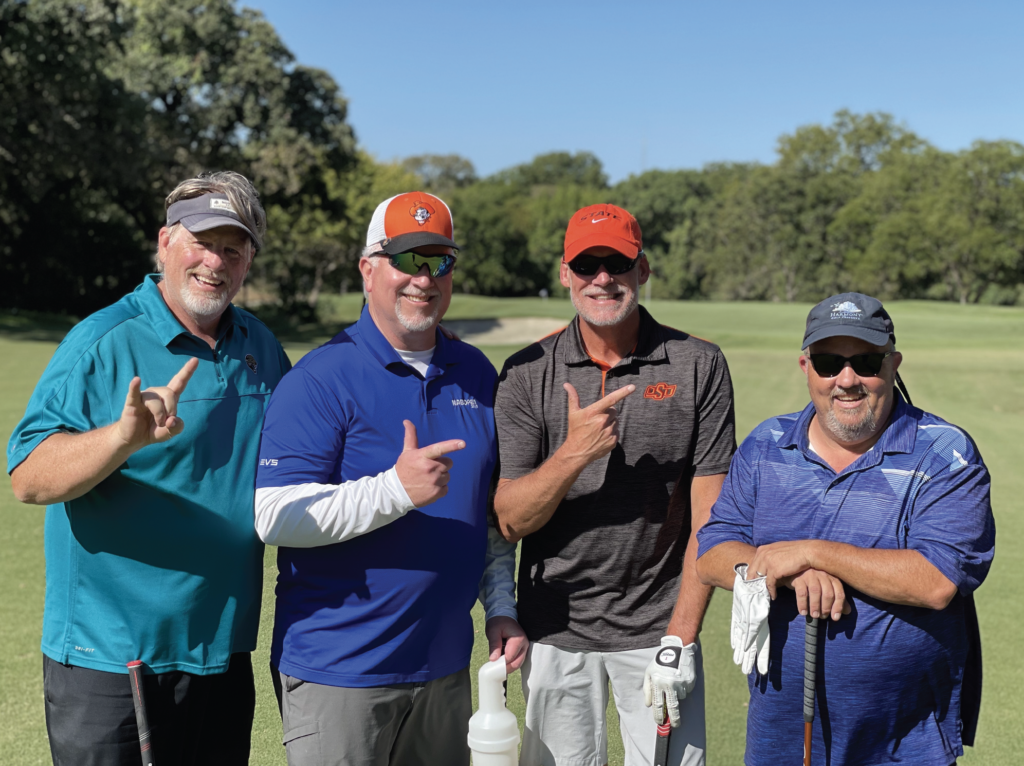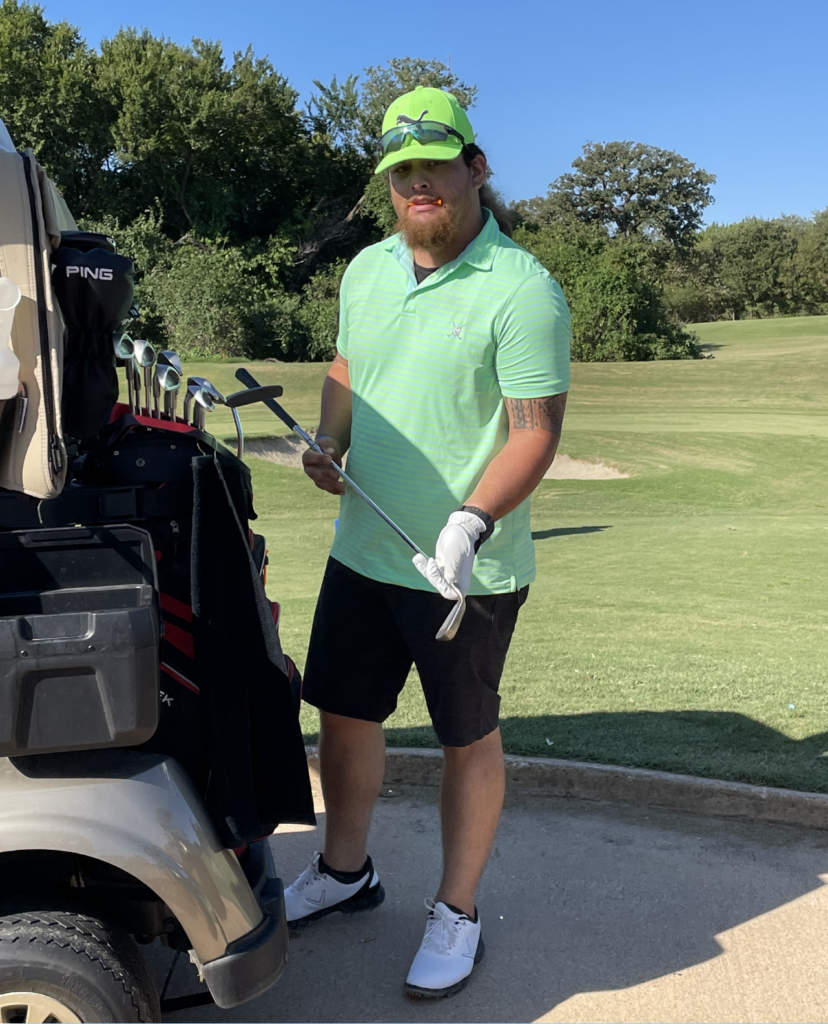 Eleven years! This was our best tournament yet! The players had a blast. Sally and I had fun and grandson Caleb even played! The tournament raised $25,000.00! These funds help make the Shalom and Government School outreaches possible.
TANZANIAN GOVERNMENT SCHOOLS
What began as taking game equipment and school supplies to one primary school has grown over these last few years. Today the focus is on the Special Needs departments of seven primary schools. This includes Autistic, Deaf and Blind children; also included are Albino children. We continue to take games, learning tools and school supplies.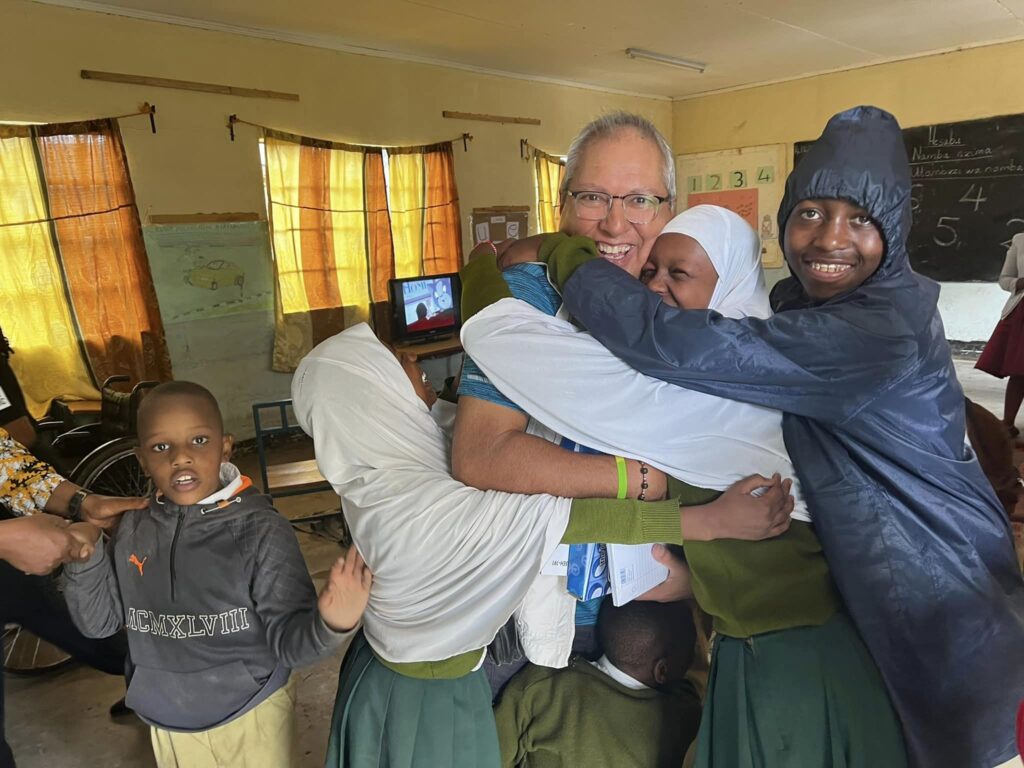 2023 HERE WE COME!
We are ready to return to Arusha and get the Paul Bruton Dormitory finished. Labor Negotiations are continuing with the contractor. Once these negotiators are finalized, Joel will head out to oversee the first steps of completing the finishing phase of the dorm. Once the finishings are near completion, the furnishings will need to be ordered. As with the Bruton Dormitory beds, mattresses, bedding, wardrobes, desks and chairs will fill each room. Then we will set a date for the dedication of Paul Bruton Dormitory!
2023 DORMITORY FINISHINGS TIMELINE
PHASE 2 MATERIALS AND LABOR CHARGE: $162,936.00
• Electrical Materials $20,000.00
• Shower and toilet doors $5668.00
• Windows $22,000.00
• Plumbing Materials $6,600.00
• Wood Doors $33,000.00
• Bathroom Tiles $18,000.00 ($9,000.00 has been paid, balance is $9,000)
• Ground Floor Window Grills $1668.00
• Scaffolding Rental $5000.00
• Labor Charges $60,000.00
PHASE 3 DORM ROOM FURNISHINGS
• Beds, Mattresses, Bedding, Wardrobes, Desks and Chairs $25,000.00
Total Cost: $187,936.00
Balance in Project Bank account : $80,000.00
FUNDS NEEDED TO COMPLETE THIS $600,000.00 Project: $107,936.00
FINISH LINE !
Celebration and Dedication of Paul Bruton Dormitory, a miraculous accomplishment to God's Glory!
Our adventure of faith continues and the promise remains! "Be strong and courageous, and act; do not fear nor be dismayed for the LORD GOD is with you. He will not fail you nor forsake you until all the work for the service of the house of the Lord is finished." I Chronicles 28:20 NLT

The final victory awaits us in 2023!

Tanzania for Jesus!
Joel & Sally